For CPAP Mask Users, customization is just around the corner
Leslie Oliver Karpas, a former Industrial Designer, now founder and CEO of Metamason, a 3D printing startup in Pasadena, California believes that the effectiveness of many medical products can be dramatically increased with a customized fit for each patient.  Karpas applied this premise to CPAP therapy and feels the therapy can be improved by making it easy, comfortable and dignified.  Metamason developed a 3D printing technology to make the Respere Secure™ the custom CPAP Mask & the Respere Freedom™ a CPAP custom adapter; together you have PAP masks that are a much more pleasant, effective, and are a more patient-friendly experience. By using 3D scanning, smart geometry, and 3D printing; a process they call Scan Fit Print, patients get a CPAP mask that is fully personalized. With a 50% "quit rate," this customized formula could be the solution to the high rate of intolerance, non-compliance and chronic discomfort CPAP users experience. A good analogy is a customized tailor-made suit, one that fits just right and is very comfortable because it was literally created based on your own personal proportions, shape and measurements.  See video here: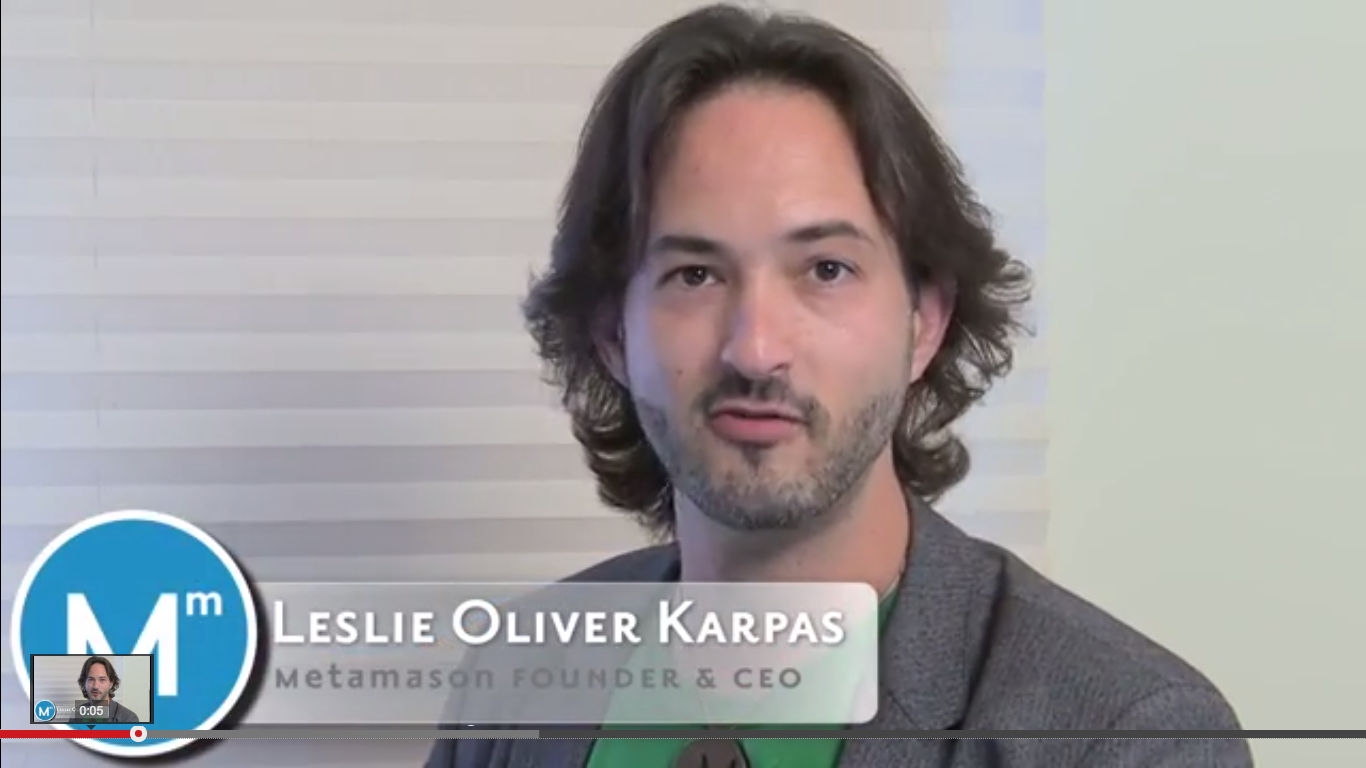 As part of the patient's diagnostic sleep evaluation (whether at home or in a sleep lab), this technology will incorporate a small scanner to capture the dimensions of the facial anatomy.  That data is then used to create a PAP mask specifically tailored to the patient. Metamason, uses 3-D printing to create PAP masks based on patient data and a unique molding system.
Respere Secure masks are not available yet to the public as they are still awaiting approval from The Food and Drug Administration, but Matemason hopes to enter the market within the year.  The company has just perfected their prototyping process and is beginning the regulatory process and starting clinical trials in the near future. As part of the FDA approval process for Respere, the company will undertake multiple hospital studies and trials to make necessary improvements to the design that will lead to better compliance.
With customized masks, size and bulk are lessened, the straps are minimized and can be moved depending on what suits each patient, and the masks are anchored by using nasal fittings, a small part of the mask that actually goes slightly into the nose to hold it in place comfortably. Because of the nasal fittings, the mask's strap tension is lower, leading to less strap marks and discomfort. Metamason's Respere Freedom accessory revolutionizes CPAP airflow by directing it along the sides of the face and around to the crown of the head. Rather than a single, rigid tube, this latest design takes a unique approach to distributing the airflow.
Metamason uses a method Karpas calls investment molding, combining the processes of molding and investment casting. The mask itself isn't created from a 3-D printer, but rather the printers create the mold for the mask. That mold is then filled with silicone and put into an oven to set. Once the silicone sets, the heat increases and melts away the waxy mold, leaving only the silicone mask. CPAP users are often plagued with issues of comfort and leakage because to date, masks are created by applying the same geometry to everyone, so inherently they have issues of fit.  The 3D printing enables the individual customization that CPAP therapy so desperately needs. Additionally, conventional mask designs typically feature bulky and undignified front-facing tubing, which limits freedom of movement in bed and isn't conducive to an attractive, unobtrusive design.
Karpas estimates the price range to be somewhere between $400 and $600 per mask, and eventually decreasing in price over time through economies of scale.
Metamason should be commended for their entrepreneurship and creative thinking inspired by the deep need to improve the lives of those patients looking for a better solution and alternative to their current CPAP mask which is intolerable.
For more information on CPAP therapy for the treatment of Obstructive Sleep Apnea, visit www.eossleep.com.